Cylinder Head Packages
Our 5-axis Rottler CNC and Newen Contour seat and guide machines are the most advanced on the market today. This allows us to produce ported heads of exceptional quality and performance.  How do we know? Because we use them ourselves!
The LS heads normally in stock are GM LS3 (seasoned), RHS LS3 and All Pro.  The All Pro heads come in as raw porter castings into which we machine our desired combustion chamber and port (LS3 or LS7).  We have a wide array of valve and spring types to choose from.  Call us at 815-725-2727 to get the perfect set of heads for your needs.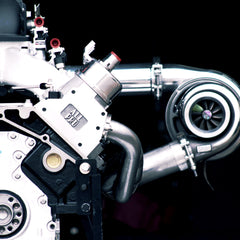 At Borowski Race Engines, we use All PRO heads on most of our boosted LS engine builds with hydr...
This is the head we use for all of our big boost engines other than the ones with billet blocks a...