LS Street Engines
Borowski Race Engines offers a wide range of pump-gas and flex-fuel LS engines for street performance.  In general, we use hydraulic roller valve trains for street engines as they don't require routine maintenance and have great longevity.  We limit the power output for hydraulic roller lifter builds to 1,800 horsepower. The platforms range from new or seasoned GM blocks at the lower end of the power range to Dart LS Next SHP Pro blocks at the higher end.  We can build your engine naturally aspirated or with a range of power adders from vendors such as:
Whipple (twin screw superchargers)
Procharger (centrifugal superchargers)
Bulleseye Power Turbochargers
Nitrous Outlet nitrous oxide systems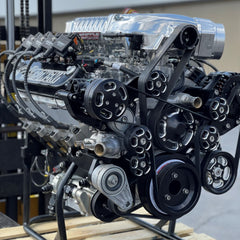 Whipple Superchargers recently released their new 3.0L twin-screw supercharger. The completely ne...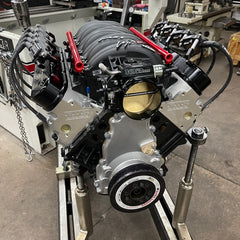 Looking for some serious power at a great price?  Look no further!  This 6.0L LS is designed to h...