New Products
Product development is a way of life at Borowski Race Engines.  This collection contains some of the engine builds and components that we have either introduced or significantly modified within the last year.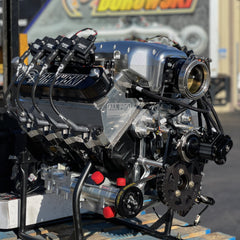 This is a Drag Week type, full custom engine that can be built in a variety of configurations. ...
COMPLETE - TURBOS TO DAILEY 7 STAGE OIL PAN & HOLLEY DOMINATOR EMS This Drag Week type 555 cu...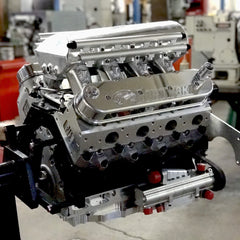 This is a custom engine intended to run on methanol but can be modified to run gasoline or any ...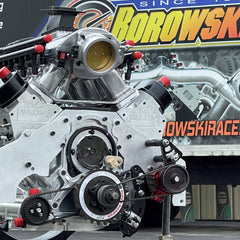 This billet long block uses a highly optimized, but well-proven LS architecture. The parts are ...