Dart
Commercial Foreward Supply of these Dart Big M aluminum blocks has been virtually non-existent si...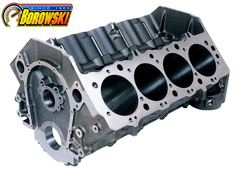 OverviewIf you want a BBC block that can handle big horsepower, the Dart Big M block is for you! ...
9.800" DECK WITH BORE DIAMETERS 4.560" & 4.600" ONLY OverviewWith multiple deck heights and b...
If you're building up a Dart block and want the best bearings with the correct sizing, then you'l...
 PRICING IS PER PAIR   These are the same heads as we use in our Big Block builds like this one....