Dart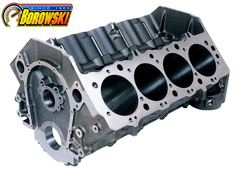 OverviewIf you want a BBC block that can handle big horsepower, the Dart Big M block is for you! ...
9.800" DECK WITH BORE DIAMETERS 4.560" & 4.600" ONLY OverviewWith multiple deck heights and b...
The LS Next block is the first significant change in the bottom end architecture of the LS engine...
BLOCKS IN STOCK As usual, Borowski Race Engines was at the front of the line for the latest Dart ...
Designed for high performance and heavy duty applications, the SHP block is the ideal starting p...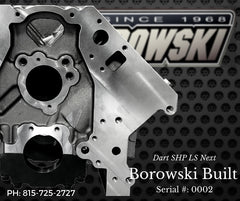 When Dart introduced the LS Next block in 2013, it opened the door to mechanically reliable big h...